Sunil Mahajan is a self taught artist who has earned a name and place in the art world. He has worked with some of the biggest Artists like Jehangir Sabawala and SM Pandit.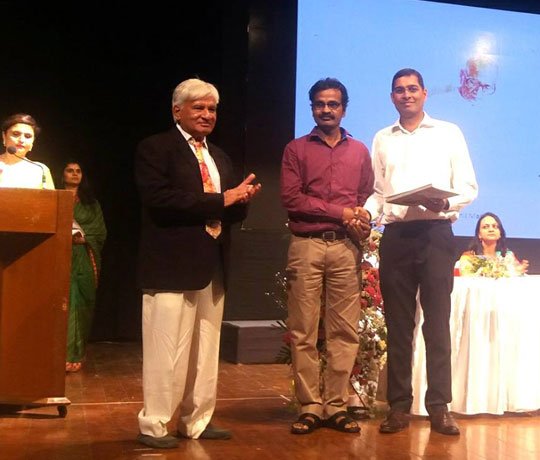 Mahajan came to Mumbai in 1983. He was then intrigued and inspired by the in vogue Artists of the Hindi Cinema and began working by making posters of the then famous actors. He began to further dabble in his craft by picking up interesting figures from Books and Magazines then.
Artists in India have had to struggle their way up, and Mahajan had to go through the grind too to become the pearl that would soon be noticed by the world. In 1987, SM Pandit took him under his wing and that was the turning phase of Mahajan's life.
He learnt the tips and tricks of painting from SM Pandit and experimented to nurture his own style.
Mahajan went on to earns many prestigious awards. National Prafula Dhanukar Foundation honored him with an all India award for his work. Numerous awards followed thereafter. Some prestigious ones being merit award from Arts Society of India for the portrait of Jehangir Sabawala.
Other awards followed and today Mahajan is known for the uniqueness he brings to the craft especially by doing paintings without the use of black colour directly.
Mahajan believes black dulls the beauty of paintings, so he creates and teaches students to create their own palette of black to bring in the uniqueness in their work. For those wanting to grow and nurture painting, he is the best guide one can get today.